May 3rd, 2012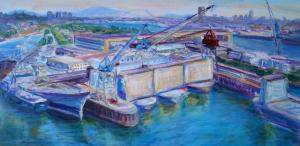 Come see my paintings up at the fabulous Cathedral Park Kitchen, during the month of May

Check out the show and amazing food and drink during their normal hours:

Lunch: Tue - Fri 12 - 2pm
Happy Hour: Tue - Fri 4pm - 6pm
Dinner: Tue - Thur 4 - 8pm & Fri - Sat til 9pm
Sunday Brunch: 9 - 2pm
(Closed Mondays)

6635 N. Baltimore Ave., Portland, Oregon 97203
503-946-8426

http://quin-sweetman.artistwebsites.com/

July 15th, 2011
See my show of paintings of the Oregon Coast before it ends at the delightful Coffee Box in my neighborhood of St. Johns, 7337 N. Lombard St. The marsala chai and scones are worth the trek!

The show remains up thru July 30th, Open 8:00 a.m. to 2 p.m. Monday-Saturday, or checkout my website and let me know what you think of my latest efforts.

Happy Summer!

Quin

www.quin-sweetman.artistwe​bsites.com
April 26th, 2011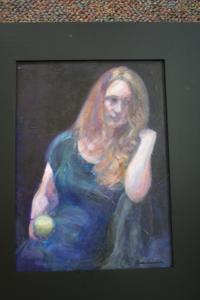 April 30th, 2011 - Portland, Oregon
Life and Death:
Two Approaches to Painting People
New Work by Quin Sweetman and Joe Sneed

Sneed's black and white portraits are based on obituaries in local papers, while Sweetman's colorful subjects are friends and local artist's models; largely done from life. Both immortalize their subjects in one of the oldest forms of paying tribute: oil on canvas.

Lauchpad Gallery
534 SE Oak, Portland, Oregon

April 1 thru April 30th
Open Wednesday-Saturday 12 - 4pm, & by appt.

Closing Reception, Sat., April 30, 2-4 p.m.
January 28th, 2011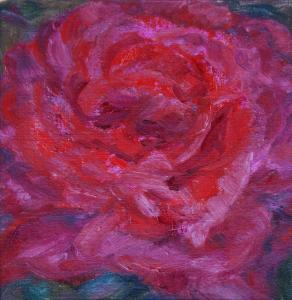 Please join me at Blondie A Salon in Downtown Portland, this First Thursday for a show of my work.

I'm pleased that Michelle House, singer-songwriter, will be playing her acoustic music, live at the opening

If Michelle and I aren't enough to draw you, hopefully Beer/Wine and Pizza will.

My show will remain up through February 28, but hope to see you at the opening, 7:30-9:30 p.m., Thursday at Blondie's, 1225 SW Alder Street.
November 4th, 2009
Well, I just finally added some images to this site. FAA's print materials and framing look really good. This is a very small number of my paintings and photos. I will upload more as time allows, but I thought some of these might be popular.

Enjoy!
June 25th, 2009
I just signed up for Fine Art America after my friend directed me here to see another artist's work. I like that it is free and the prints are relatively cheap for us to make. Hope you take a look at www.quinsweetman.com to see examples of my original artwork.

enjoy!

Quin